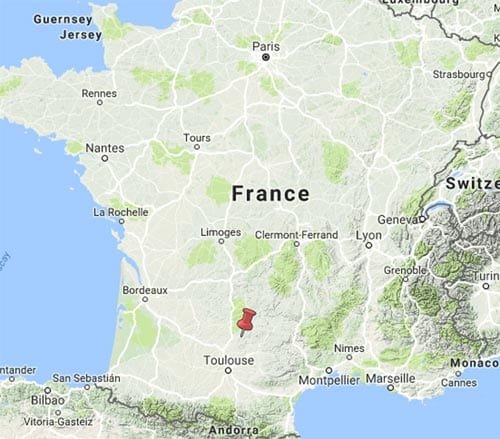 An easy and varied three days of walking, part of a longer walk that we did in 2005.
For the first two days we followed the Aveyron river downstream, sometimes beside the water, sometimes high up in the forest.
The towns of Villefrance-de-Rouergue, Najac and Lagépie each had their charms.
Then we went overland to the fortified hilltop bastide of Cordes.
Getting to Villefrance-de-Rouergue
Villefrance-de-Rouergue has a railway station so you can get there from almost anywhere in France.
Our route for this walk
You can also see this map using Google Earth and take a virtual flight along our route.
Day 1: Villefrance-de-Rouergue to Najac
Day 2: Najac to Laguépie
Day 3: Laguépie to Cordes-sur-Ciel
Back to short walks