Friday, 13 July 2007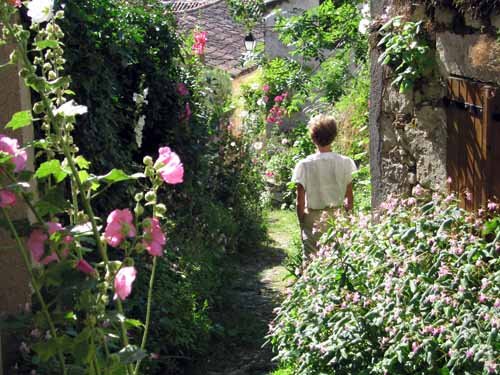 The day passed in leisurely fashion. We enjoyed the luxury of not having a pack on our back and being sure of a bed and a meal that evening.
After exploring the streets in the morning, we went with our friends to a famous café across the Lot river for lunch. This was the first time we had set foot in a vehicle for over a month.
To us, the café was two or three days' march away, and we were amazed that we could go so far just to have lunch. Our minds were attuned to the rhythm of walking.



Preparations for Bastille Day were to be seen everywhere in Montcuq, including the setting out of dozens of trestle tables on the lawn below the donjon.
We had tickets for the communal feast tomorrow evening, and the theatrical production to follow.
Previous day: Lauzerte to Montcuq
Back to this section's summary