A 37-day walk in two parts.
We began with a 5-day, 80 km walk in Burgundy starting and ending in Beaune. We passed through Savigny-lès-Beaune, Meursault, Santenay and Nolay.
This was followed by a 32-day, 760 km walk from le Puy-en-Velay through the Cévennes on the Robert Louis Stevenson Trail (GR70), passing over Mont Lozère to Florac.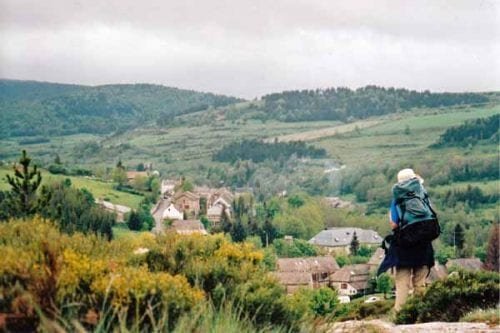 We then left the GR70, travelling over Mont Aigoual and down via the Cirque de Navacelles to Lodève.
From Lodève we passed through the High Languedoc to Mazamet before joining the GR653 (the pilgrim Way of Arles) at Dourgne and continuing past Revel to the Canal du Midi and on via Toulouse and Auch to Pau.
A quick visual summary of this walk can be seen in the yearly photo album. For the statistically inclined, there is also a spreadsheet that gives details of distances, costs etc.
Our route for this year
The diary has been broken up into the following sections:
Le Puy-en-Velay to la Bastide-Puylaurent
La Bastide-Puylaurent to Florac
To see icons for each night's accommodation on this map, press the full-screen symbol at the top right and then tick the accommodation icon box at the top left. Zoom in on a particular icon to see its precise location. These accommodation icons are also shown on all section maps.
You can also see this map using Google Earth and take a virtual flight along our route.