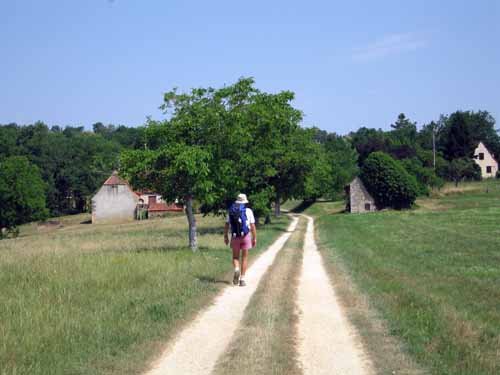 A 51-day walk made up of two parts.
We started with a 19-day, 470 km walk from Blois to Angoulême, exploring the Loire and Cher rivers as far as Tours, and then turning south on the pilgrim's Way of Tours to Angoulême.
This was followed by a 32-day, 710 km walk in the south-west.
From Terrasson we went down the Vézère and Dordogne rivers to Lalinde.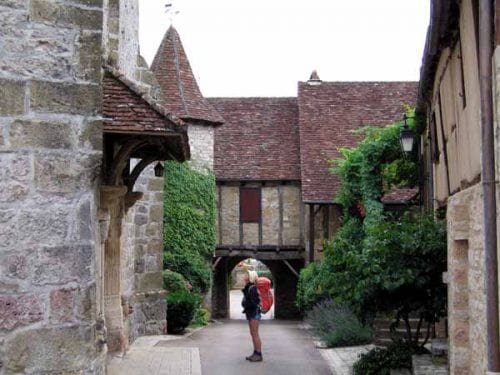 Catching the train back to les Eyzies, we proceeded upstream as far as Souillac, from where we made a loop in the upper Dordogne through Carennac, Loubressac, Collonges and Martel to Rocamadour.
We then continued south to the Lot river and the Gorges of the Aveyron, on our way to Albi and finally Revel, close to the Canal du Midi.
A quick visual summary of this walk can be seen in the yearly photo album. For the statistically inclined, there is also a spreadsheet that gives details of distances, costs etc.
Our route for this year
The diary has been broken up into the following sections:
Poitiers to Brioux-sur-Boutonne
Brioux-sur-Boutonne to Angoulême
Terrasson-Lavilledieu to Lalinde
Rocamadour to Villefranche-de-Rouergue
Villefranche-de-Rouergue to Albi
To see icons for each night's accommodation on this map, press the full-screen symbol at the top right and then tick the accommodation icon box at the top left. Zoom in on a particular icon to see its precise location. These accommodation icons are also shown on all section maps.
You can also see this map using Google Earth and take a virtual flight along our route.