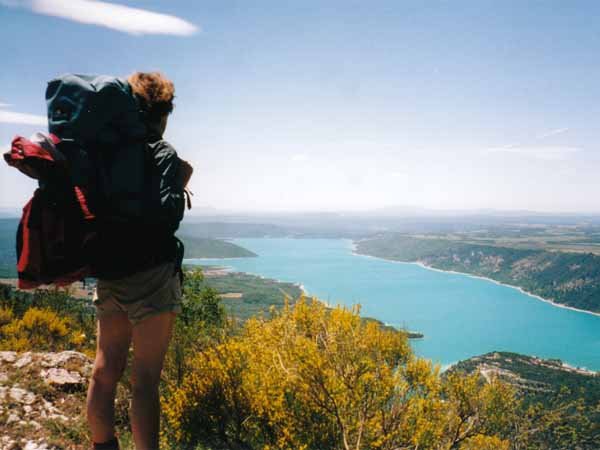 A 25-day walk made up of two parts.
We started with a 6-day, 120 km walk in High Provence, from Saint-André-les-Alpes by way of Castellane, Moustiers-Sainte-Marie and Riez, to finish in Gréoux-les-Bains.

This was followed by a 19-day, 460 km walk on the GR65 (The Way of Saint-Jacques or the Pilgrims' Way) starting at le Puy-en-Velay.
We made a slight deviation down the river Célé, from Béduer to Saint-Cirq-Lapopie, then rejoined the main Pilgrim's Way at Cahors and went on as far as Moissac.
A quick visual summary of this walk can be seen in the yearly photo album.
Our route for this year
The diary has been broken up into the following sections:
Saint-André-les-Alpes to Gréoux-les-Bains
Le Puy-en-Velay to Aumont-Aubrac
To see icons for each night's accommodation on this map, press the full-screen symbol at the top right and then tick the accommodation icon box at the top left. Zoom in on a particular icon to see its precise location. These accommodation icons are also shown on all section maps.
You can also see this map using Google Earth and take a virtual flight along our route.