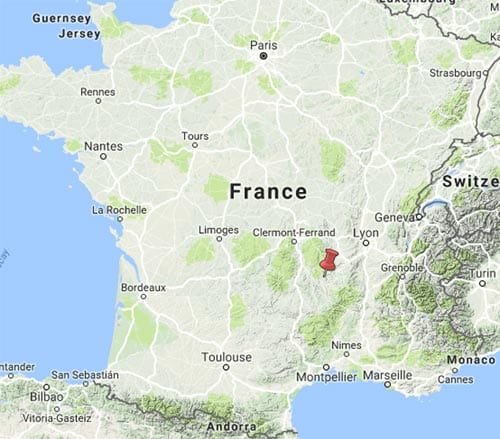 Like so many French rivers, the Loire rises in the Massif Central and flows generally westward towards the sea. Its upper waters, however, take a northerly course through the mountains and over millions of years they have worn a gorge, deep in some places, wide and fertile in others.
Our four-day walk took us upstream from Aurec-sur-Loire to le Puy and we passed through a great variety of landscapes, including dry, eroded hillsides, flooded gravel-pits, forests, rich pastures and savage, rocky escarpments.
This was part of a longer walk that we did in 2011.
Getting to Aurec-sur-Loire
Aurec has a railway station so you can get there from almost anywhere in France .
Day 1: Aurec-sur-Loire to Bas-en-Basset
Day 2: Bas-en-Basset to Retournac
Day 3: Retournac to Vorey-sur-Arzon
Day 4: Vorey-sur-Arzon to le Puy-en-Velay
This map shows accommodation icons for each night. Zoom in on a particular icon to see its precise location.
You can also see this map using Google Earth and take a virtual flight along our route.