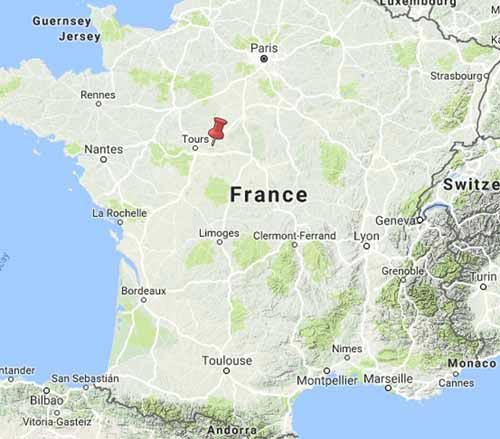 This walk (part of a longer walk that we did in 2005) starts at Blois and finishes at Tours, both on the Loire, and takes in a section of the Cher along the way.
It is easy walking and full of historical interest. The area is full of châteaux, notably Blois, Chenonceaux and Amboise, and the countryside is gently undulating, with large plantings of wine grapes as well as other crops.
The food is delicious and there are plenty of villages providing refreshment for the passing walker.
Getting to Blois
Trains run regularly to Blois from Gare d'Austerlitz in Paris.
Day 1: Blois to Candé-sur-Beuvron
Day 2: Candé-sur-Beuvron to Montrichard
Day 3: Montrichard to Bléré
Day 4: Bléré to Amboise
Day 5: Amboise to Vouvray
Day 6: Vouvray to Tours
This map shows accommodation icons for each night. Zoom in on a particular icon to see its precise location.
You can also see this map using Google Earth and take a virtual flight along our route.