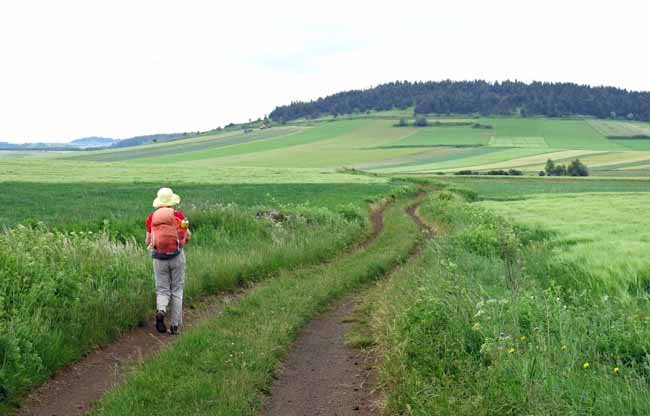 The Régordane was one of the principal trade routes in France from the earliest times, carrying goods, animals and people between the Mediterranean coast and the lands to the north, via the Massif Central.
Mule-carts and flocks of domestic animals made the slow, arduous journey up and down the road, which took the line of least resistance through the mountains, making use of a convenient geological fault.
Julius Caesar found it useful for marching his army to its final showdown with the Gauls. Then in Roman times the surface was improved with solid paving. When Christianity took hold in the mediaeval period, the Régordane became a popular pilgrimage route.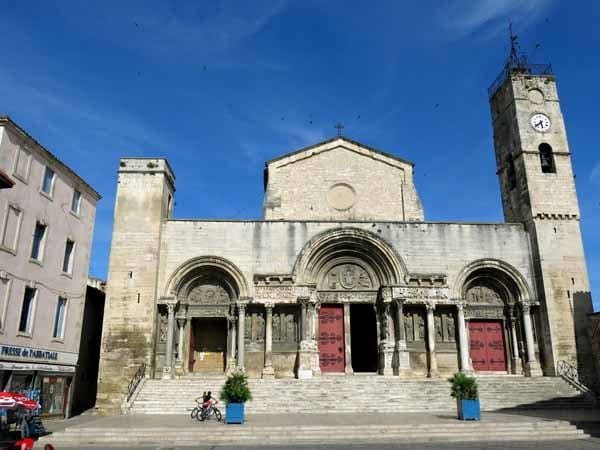 The relics of the reclusive St Gilles were venerated and the town became the fourth most important pilgrim destination in Christendom, after Rome, Compostela and Jerusalem.
At that time, the present town of St-Gilles was a seaport, although now it is several kilometres from the shore, so the road traditionally ended there.
In recent centuries this age-old highway has fallen out of use, but traces can still be seen and the present itinerary, from le Puy to St-Gilles, incorporates as many of these as possible. The modern walker gets a strong feeling for the thousands of years of effort and enterprise that our forebears put into this route.
An accommodation guide many people use is the strangely named "Miam-miam Dodo" (French baby talk for Eat-Sleep), which lists all the eating and sleeping possibilities along this pilgrimage.
The diary has been broken up into the following sections:
Le Puy-en-Velay to la Bastide-Puylaurent
To see icons for each night's accommodation on this map, press the full-screen symbol at the top right and then tick the accommodation icon box at the top left. Zoom in on a particular icon to see its precise location. These accommodation icons are also shown on all section maps.
You can also see this map using Google Earth and take a virtual flight along our route.
Back to eight to ten-day short walks