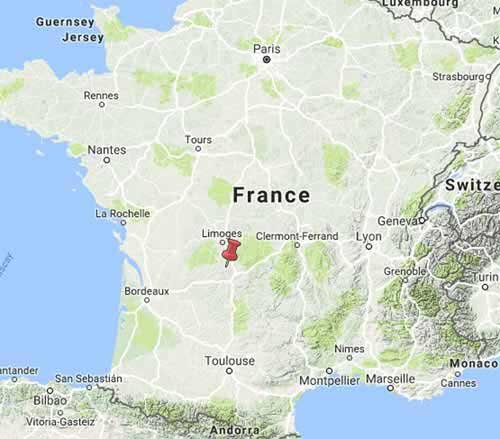 A five-day walk, as part of our 2009 walk, on the upper reaches of the Vézère, starting at Varetz near the town of Brive and going north as far as Treignac.
Much of the walk is close to the river, although the track rises high above the Gorges of Le Saillant, and later wanders away to visit Chamboulive.
The countryside is partly woods and partly farmland, wonderfully fertile and well-maintained, with a multitude of lovely villages to provide the comforts that a French walker requires – coffee, pastries, dinners and grassy camping grounds.
Getting to Varetz
From Brive, there is a local train (TER) to the railway station at Varetz, from where it is only a short walk to the main crossroads of the village.
Day 1: Varetz to le Saillant
Day 2: Le Saillant to Vigeois
Day 3: Vigeois to Uzerche
Day 4: Uzerche to Chamboulive
Day 5: Chamboulive to Treignac
This map shows accommodation icons for each night. Zoom in on a particular icon to see its precise location.
You can also see this map using Google Earth and take a virtual flight along our route.