Sunday, 26 June 2005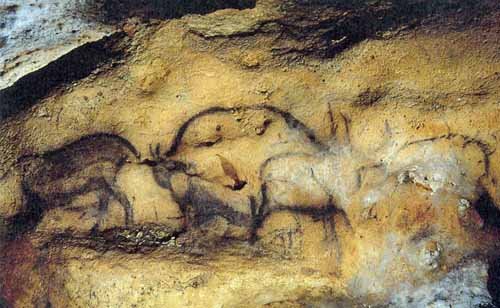 For a day off, this was not as restful as we expected. We walked great distances on hot roads in pursuit of tourist thrills, the main one being the grotto of the Font de Gaume, famous for its paintings of bison.
It was quite a way out of town and we walked there twice, once to buy the tickets and once to do the tour.
First we walked into the village and had coffee and pastries in the relative cool of the morning. Keith read the paper, le Sud-Ouest, which was full of horror stories about the heatwave and the drought.
Previous day: St-Léon-sur-Vézère to les Ezyies