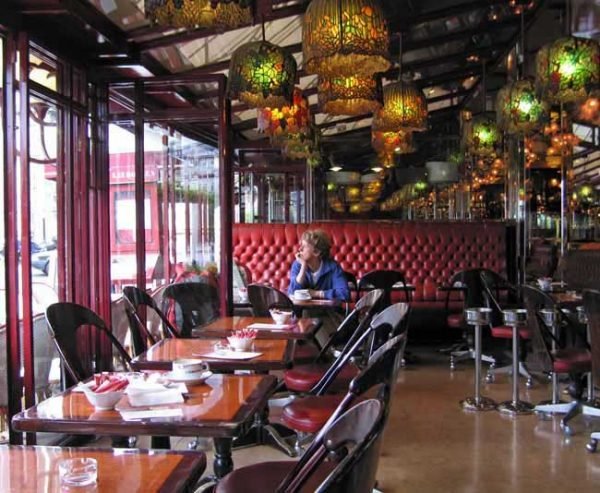 This eight-day stage took us across the whole sweep of the Luberon, the mountainous hinterland of Provence, west and north of the valley of the Durance.
Most of the first part of our walk was in the valley of the Calavon to the north, but we crossed the Grand Luberon at what certainly felt like its highest point (but wasn't), and then crossed back through the break between the Grand and the Petit Luberons. Both valleys were gardens of Eden, with Plus Beaux Villages thick on the ground.
The walking was often strenuous and the weather hot, but we started early and there was invariably a village nearby with all the comforts of civilisation.
Getting to Gréoux-les-Bains
Because we had stopped at Gréoux-les-Bains on a previous walk, we wanted to start from there this time, for the sake of continuity, although it would have been much easier to start from Manosque. Manosque is connected to the rail system and is easily reached by train, in normal circumstances. There is a bus service from there to Gréoux-les-Bains.

Our trip from the Gare de Lyon in Paris, which we had booked in advance on the high-speed train, turned out to be one of the slowest and most interrupted journeys we had ever had in France. An accident on the line caused us to stand for an hour and a half in a meadow, so that when we reached Marseilles we had missed our connection to Manosque. In any case, the track was being repaired, and the rest of the trip would be by bus.
The bars in the station looked uninviting, but we somehow managed to have coffee at the neighbouring Ibis hotel bar, which was strictly for guests only. Then we caught two snail-like conveyances before we got to Manosque, at which point we discovered that the connecting bus to Gréoux-les-Bains did not run on Sundays – it was the school bus! We had not thought of that. However we had no difficulty getting a lift.
After only a few minutes with our thumb out, we were picked up by a plump tradesman in a van, who took us to one of the numerous camping grounds in Gréoux. He was mystified to hear that we intended to walk back to Manosque in the morning, but said with a forgiving grin that we were probably not mad, just Australian.
Immediately after we had ordered our dinner at the camping restaurant beside the river, Keith dramatically lost his appetite, probably because of the quiche he had eaten in Paris, and remained poorly all night. I wrapped his veal cutlet in a plastic bag for another time.
Day 1: Gréoux-les-Bains to Manosque
Rest Day: Manosque
Day 2: Manosque to Céreste
Day 3: Céreste to Rustrel
Day 4: Rustrel to Apt
Day 5: Apt to Lourmarin
Day 6: Lourmarin to Roussillon
Day 7: Roussillon to Gordes
Day 8: Gordes to Fontaine-de-Vaucluse