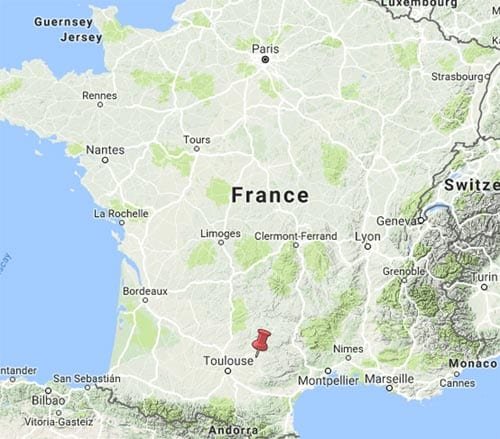 This section of our 2005 walk was like strolling in a garden.
For two days we were largely on an abandoned railway line converted into a cycle path, through gently undulating farmland. On either side the crops of wheat, sunflowers and fruit were at their peak, but the track itself was shaded and there were instructive botanical signs every now and then.
We deviated from the Voie Verte to spend the night at Réalmont, where we suffered the only setback of the journey, the annual Country and Western festival, but even that was highly amusing as well as annoying.
The beautiful village of Lautrec was a pleasant surprise the next day and after that we rejoined the railway line and cruised easily into Castres.
Getting to Albi
Albi has a railway station so you can get there from almost anywhere in France.
Day 1: Albi to Réalmont
Day 2: Réalmont to Castres
This map shows accommodation icons for each night. Zoom in on a particular icon to see its precise location.
You can also see this map using Google Earth and take a virtual flight along our route.