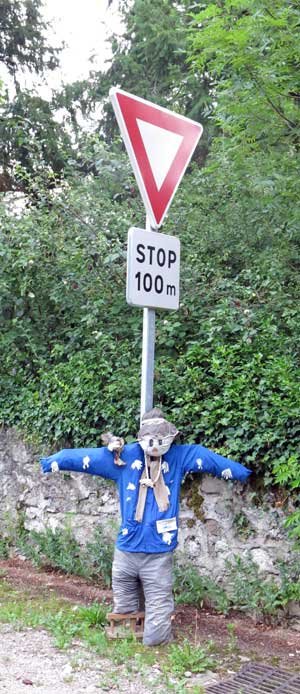 This section covered a part of France that was flat, fertile and undramatic, but what the landscape lacked in drama, we made up for by our antics.
The first day took us to Tronget, where I got the horrors in the empty, isolated, spooky camping ground and we ended up catching a bus to a big town and spending the night illegally in a parking area for campervans, returning to Tronget on the bus in time for breakfast.
After that things went smoothly for a couple of days, the highlight being our visit to the impossibly beautiful village of Hérisson, until we got to Vallon-en Sully, where we succumbed to temptation and took the train to St-Amand-Montrond.
We felt a pressing need for a break after a month of constant walking, and spent a lazy couple of days sleeping and eating in this beloved town, before coming back to resume our walk.
Day 27: St-Pourçain-sur-Sioule to Tronget
Day 28: Tronget to Cosne-d'Allier
Day 29: Cosne-d'Allier to Hérisson
Day 30: Hérisson to Vallon-en-Sully
Three rest days: Vallon-en-Sully and St-Amand-Montrond
Previous section: Digoin to St-Pourçain-sur-Sioule